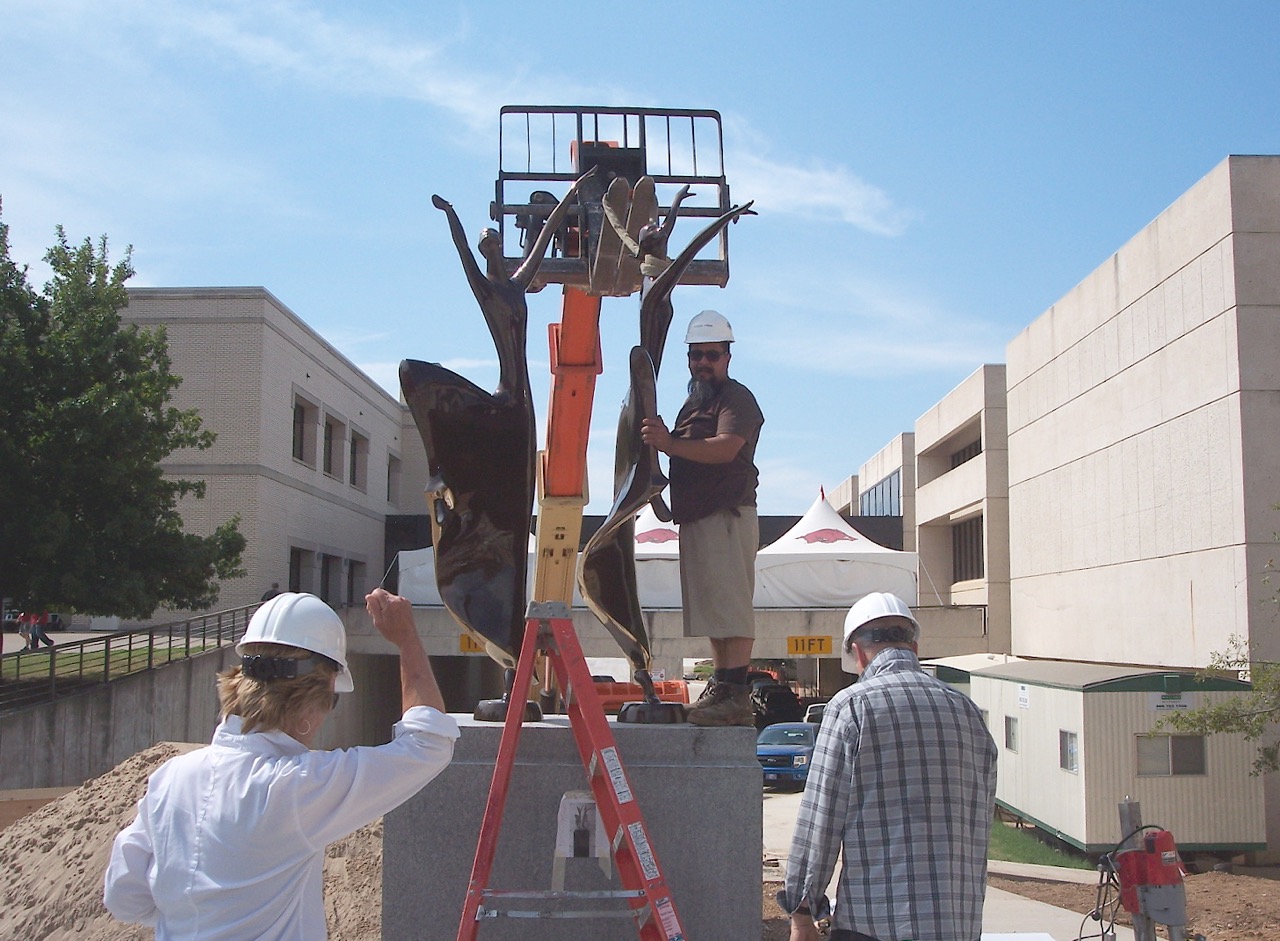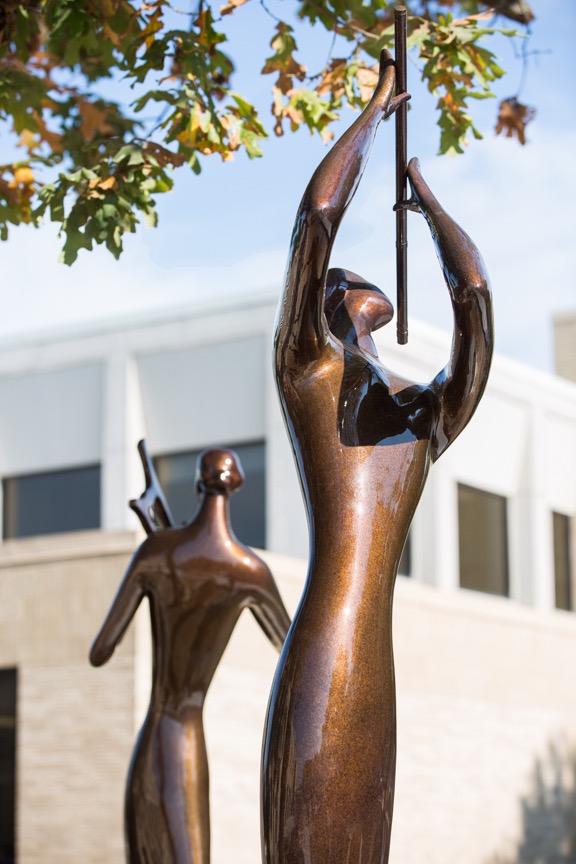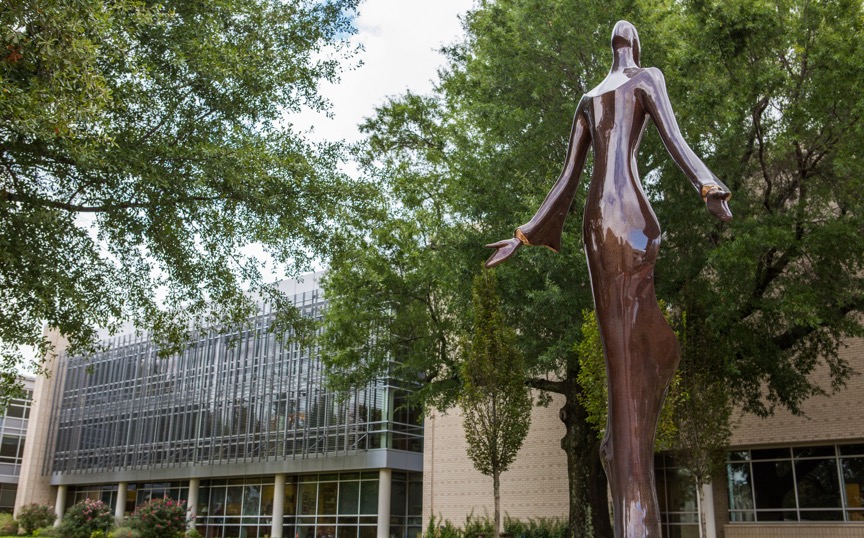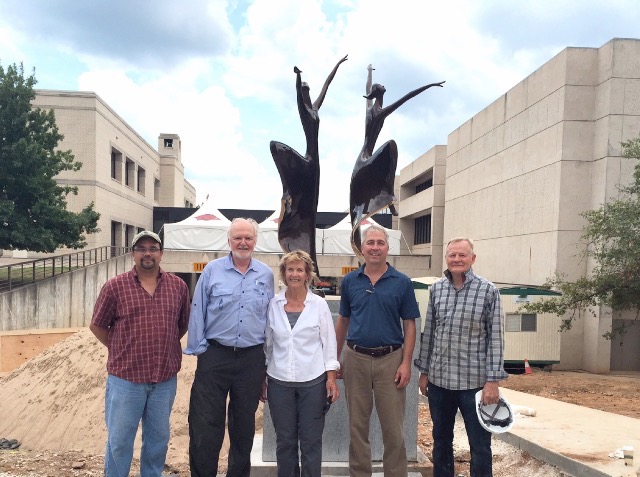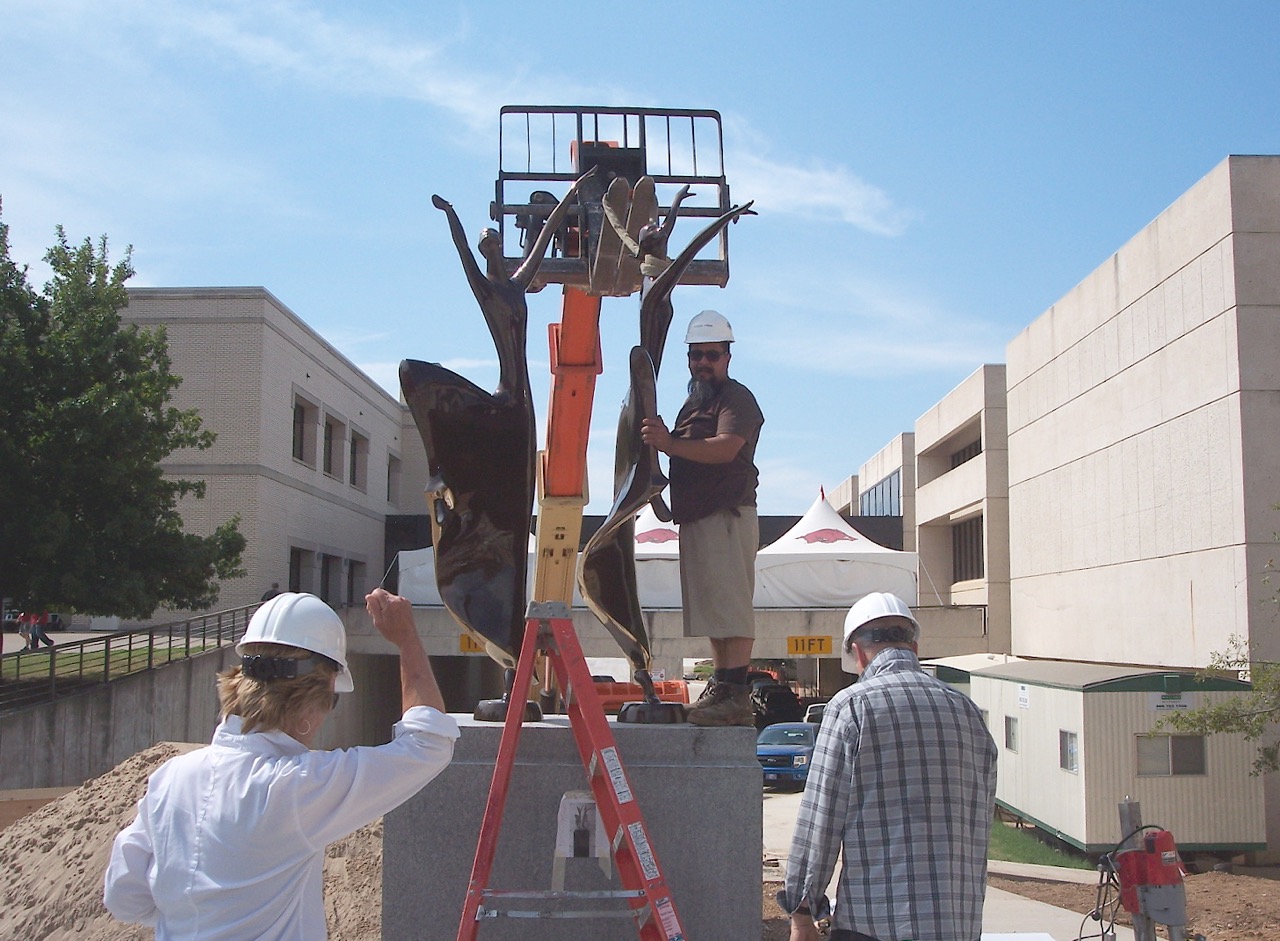 University of Arkansas
"Five bronze sculptures were commissioned by the University of Arkansas in Fayetteville for the plaza of the Faulkner Performing Arts Center. They are each 7' high and mounted on granite pedestals. The theme I chose for the pieces was 'performing artists'. I decided on two 'dancers' side by side ('Joy of Dance') for the left side of the entrance and the two 'Muses' ('Muse with Flute' and 'Muse with Lyre' ) for the right side. I chose the flute and lyre because they are two of earliest seminal instruments that represent Wind and Strings. The fifth bronze 'Ovation' was placed at the far end of the Plaza and directly faces the entrance to the Center. It is a great honor to have these sculptures on this beautiful and historic campus."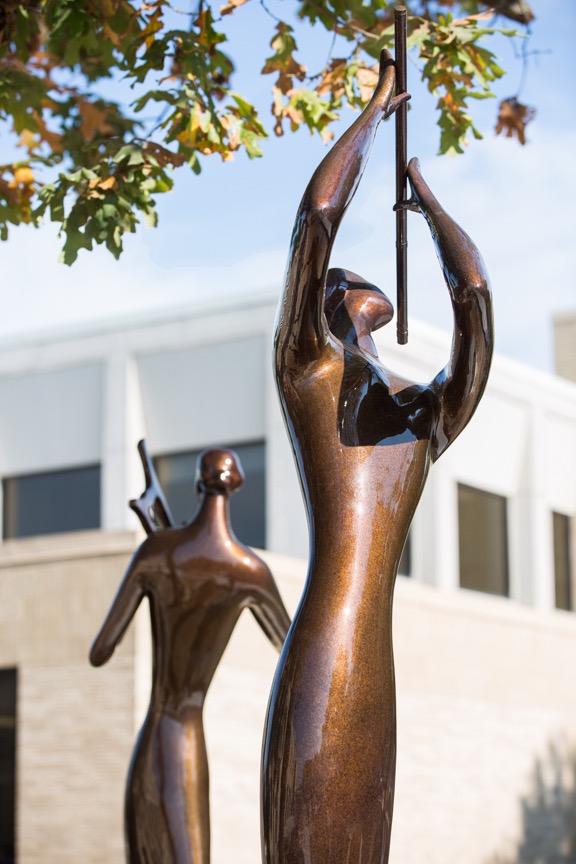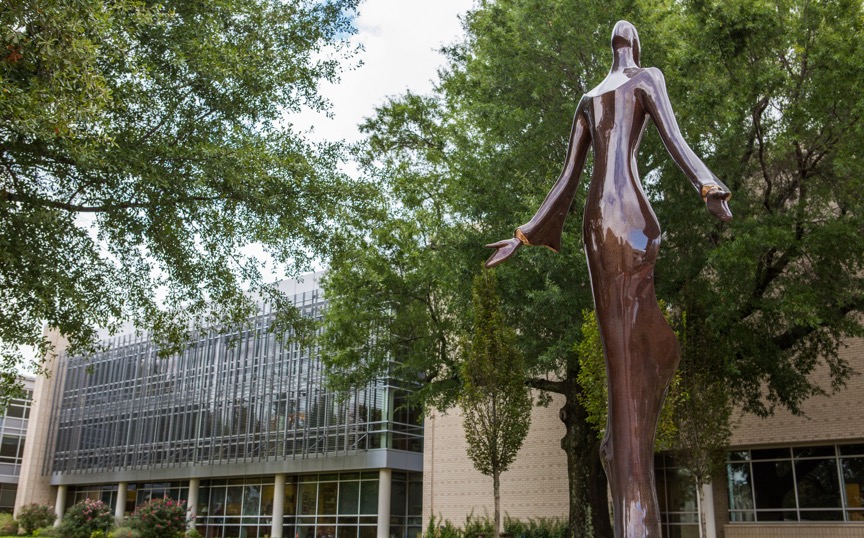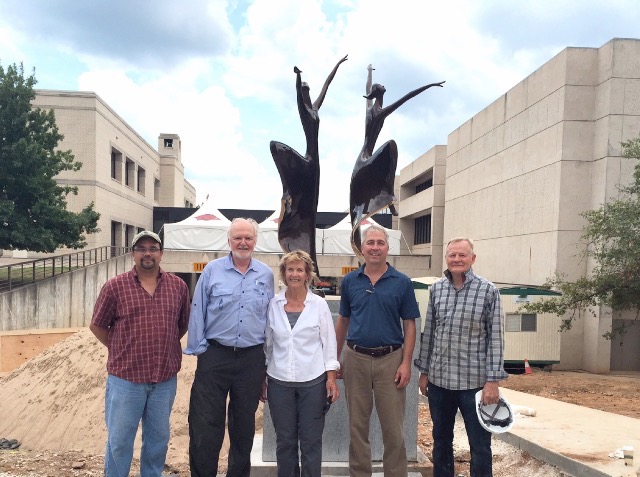 JOY OF DANCE
Artist (second from left) with project managers in front of Joy Of Dance bronze at the entrance to the new Faulkner Performing Arts Center.